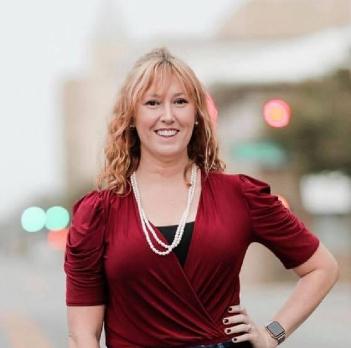 Hi, I'm Jenny! I grew up in Kentucky where I spent most of my time showing horses, reading, and listening to music. Later, I joined the Air Force where I proudlyserved as an Aerospace Medical Technician. I left the military right after my daughter turned one, to be a full time mom. As rewarding as being a mom is, there was a piece of my heart that I couldn't fill...serving and helping others as I did in the military.
As an aesthetician, I have found that I am able to fill that empty feeling. I love helping others feel better by boosting their confidence, assisting them in managing a particular skin concern, and helping them relax & rejuvenate during a facial massage.
I am a licensed aesthetician, operating in Pensacola Florida...in the heart of East Hill. My current services include facials for both ladies and gents of all ages, as well as many different lash treatments and waxing.
I hope you'll give me a call or send me a message, I look forward to serving you!
on the web: www.evaage.com
email: jenny@evaage.com
Cell (call/text): 850-889-5715
Monday-Friday: 9:00am-9:00pm
Saturday: 9:00am-7:00pm
Sunday: closed
2590 N 12th Ave, Suite #405 Pensacola, FL 32503